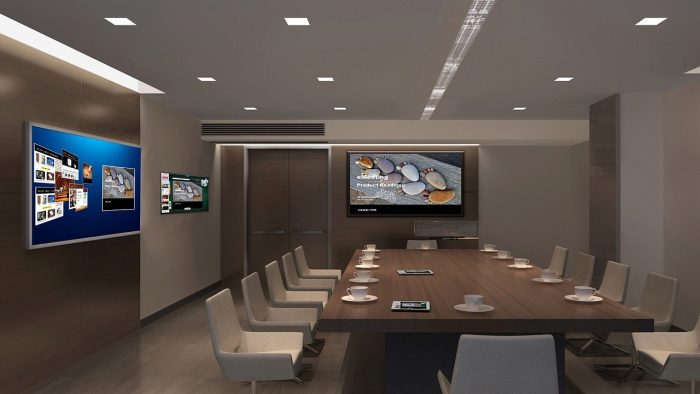 It is true that LED TVs have became affordable, and can be purchased for less than 10 thousand rupees. But, to get a genuine smart TV, you still have to spend some really good amount of money. In this article we will try to find the best smart TV under 1 lakh, which can be bought in 2021.
A high quality smart TV will take your entire viewing experience to a completely different level. Combination of multiple new technologies like internet, 4k, LED etc. with conventional television facilities give an excellent experience.
After doing analysis of many televisions, i have decided that Sony Bravia ( 55 inches ) is the best smart TV under 1 lakh, which can be purchased in 2021.
Following are the major features of Sony Bravia ( 55 inches ) smart TV :-
1. Ultra HD Resolution
This TV provides ultra HD resolution, which is also called 4k resolution. With 4K, quality of visuals improves a lot, and every scene appears to be sharper and cleaner.
It has a refresh rate of 60 Hz, which plays a big role in improving the visual experience for the viewers.
2. Device connectivity
This TV has 4 HDMI ports to connect to set top box, Blu ray players, and gaming console. It also has 2 USB ports to connect to hard drives and other USB devices.
Availability of so many HDMI and USB ports make sure that every user can connect enough no. of devices to this TV, without any problem.
3. Apps and video streaming
In this TV, access to google play store has been provided, which allows you to enjoy benefits of thousands of apps present on play store. Access to paid video streaming platforms like Netflix and Amazon prime is also provided.
This is good for those who are ready to pay some money to enjoy video streaming on these platforms. Lot of people love this feature, as they find the experience of watching a movie or web series on a large TV, to be more exciting.
I also agree with the fact that watching a movie on a 4K TV is a lot better experience. Watching a movie on a laptop sitting in some corner of your house simply can't match the luxury of quality and space which comes with a smart 4K TV.
4.  High-tech sound
This TV provides high quality of sound through it because of its Bass reflex speakers, and X- balance speaker. It also provides 20 watts output. Though Sony claims that sound quality is very high, this is one area where some improvement is required by the company.
Lot of users have given mixed reviews about their experience with the sound quality. People have specially complained about the output value being very low ( only 20 watts ), which have spoiled their experience.
5. Warranty period
Like most other smart TVs, this TV also comes with a 1 year overall warranty. An extended 2 year warranty for panel is also provided.
Most users will never need to use this facility due to strong track record of Sony TVs. But, some users who can face some problems, will certainly find it helpful.
The End.