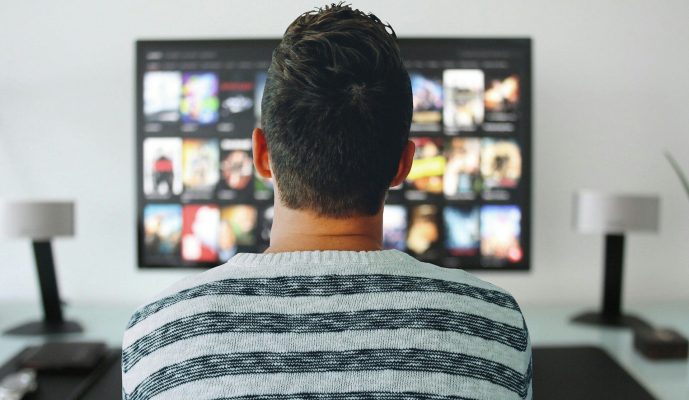 Television industry has got revolutionized with the introduction of smart TVs in India. Initially, they used to be very expensive, but with arrival of new technology, things have changed. Now, you can easily find a smart tv under 25 thousand having considerable no. of features.
Smart TVs have improved the viewing experience due to multiple reasons. They provide larger screen size, they use full HD technology even in a limited budget, and connectivity to internet becomes possible.
After doing detailed analysis of many latest smart TVs on multiple parameters, i have picked the best smart TV under 25 thousand. It is Mi Horizon edition ( 43 inches ), which provides excellent features in a limited budget. It has received lot of appreciation from people, and also has excellent reviews on amazon.
Following are the top features provided by Mi horizon edition ( 43 inches ) :-
1. Full high definition ( HD )
Most TVs which are available in a limited budget are HD ready, but not full HD. But, Mi Horizon edition provides full HD experience, which is a lot better than normal viewing experience.
It also has a refresh rate of 60 Hz, which plays a crucial role in improving the quality of visuals. This TV's picture quality has earned positive reviews from users.
2. Device Connectivity
It has 3 HDMI ports to connect set-top box and blue ray players. This TV also provides 2 USB ports to connect hard drives and other USB devices. These features make sure that there are no connectivity problems for users.
3.  Operating system and apps
Operating system of this TV is android, which has strong reputation for its high performance. It allows you to connect to Google play store, through which one can get access to more than 5,000 apps available there.
Access to these apps is very beneficial, as they range from payment and gaming apps, to office work apps. Different types of users can find different apps to be very useful. So, google app store is a really nice feature for many users.
4. Video streaming service
Different video streaming  platforms like Netflix, Amazon prime, Disney + Hotstar, and Youtube can be accessed with this TV. It has compatibility with all these platforms. Many users are highly interested in these services.
This facility is specially good for those who have paid membership of an OTT platform. Because, most people feel that experience of watching a movie or web series on television is much better than watching it on a smartphone or laptop, which have limited screen size and can't be viewed in group.
5. Sound quality
This TV has 20 watts stereo speakers, which provide excellent quality of sound even at louder levels. This makes it good for listening music and playing games, where good quality of sound is very important.
6. Warranty Limit
It comes with 1 year warranty for TV, and 2 years warranty for the panel. So, if in case any part of the TV stops working properly after few months, you can comfortably get it replaced.
The End.