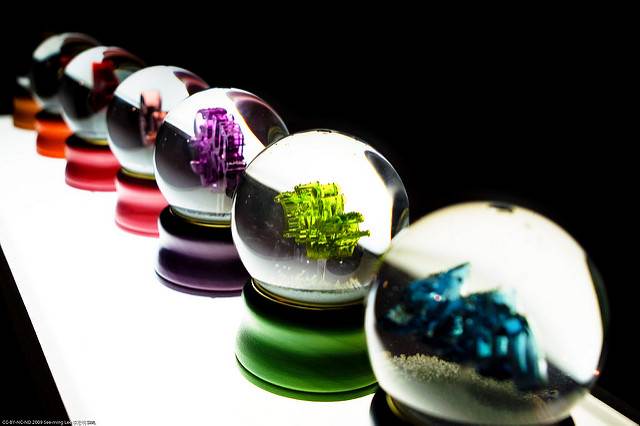 Finding the right web host for a website or blog needs to be done very carefully in order to avoid any trouble in future .
This article provides simple and honest web hosting reviews of 10 well known web hosts of 2016 .
Most of these Web hosts have established themselves in the highly competitive and attractive web hosting industry because of their high service quality , positive word of mouth , intelligent marketing and consistent efforts made by them to improve their service quality.
In this post we will provide you with following 3 basic information about every web hosting company mentioned here :-
Name and age of the company
Short description of their smallest web hosting plan ( as on 1 June 2016 )
General opinion about nature of web hosting service provided by the company .
NOTE :- In this article, we have provided very detailed and unbiased review of top 10 web hosting companies. The information provided here is true to the best of our knowledge. These reviews are based on ideas taken from reviews of some highly reputed hosting experts, customer feedback given on different platforms, and our own experience in some cases.
Before you move ahead in this review, let me inform you that we have rated A2 HOSTING as the No. 1 web host.
To read the A2 hosting review, click on the following link :-
10 Popular hosts : Honest Web hosting reviews of 2016
1) DREAMHOST  ( 1996 )

 Smallest plan :-      Price –  $9.95/month  ;  Storage and Bandwidth –  unlimited  ;  Unlimited websites
Dreamhost is a very well known web host and has a better reputation than two other web hosts Bluehost and Godaddy in overall hosting quality, but it is a bit expensive in its category .
One major drawback is that it has only one shared hosting plan , so , if a website grows big and needs to upgrade to get more power and resources , than it will either have to go for managed wordpress hosting or virtual private server or dedicated server hosting plans .
VPS and dedicated server hosting are more powerful hosting plans where a website is provided with greater amount of resources to run smoothly, normally they are lot more powerful but also more expensive than shared hosting plans.
Dreamhost also provides these plans like other popular web hosts.
Dreamhost is highly appreciated for providing powerful web hosting to small and medium websites in many unbiased and Honest web hosting reviews.
GET COMPLETE DETAILS OF DREAMHOST

CLICK HERE TO 

GET A HUGE $50 DISCOUNT ON DREAMHOST SHARED HOSTING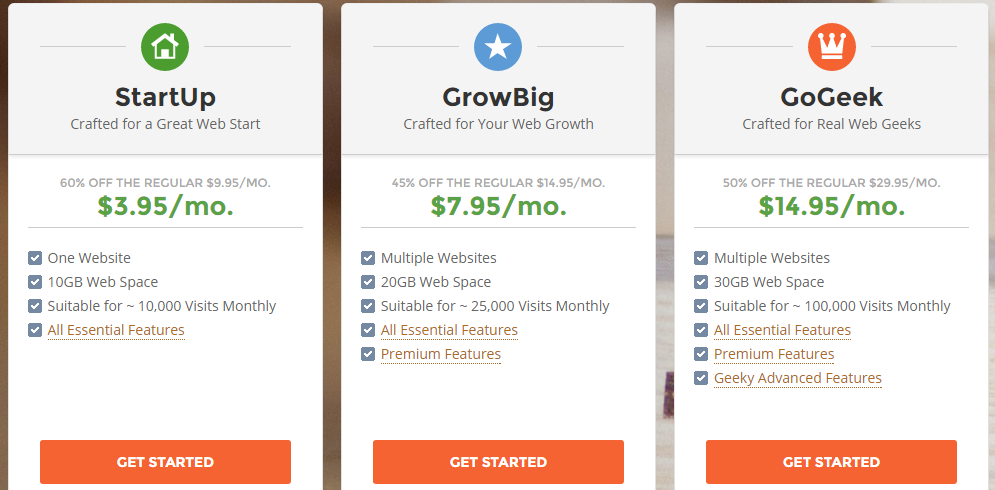 Smallest plan :-    Price –  3.95 $ /month  ;  Storage – 10 GB  ,  Bandwidth –  10,000 visitors / month  ;  1 website
A rare gem in the website hosting industry , which is praised by one and all .
In almost all the genuine and honest web hosting reviews, it is praised heavily for its great customer support , high speed , high up-time and very clear payment conditions ( as you can see above , no claim of unlimited storage, bandwidth or websites ) .
It also provides sufficient scope for a website owner to upgrade itself within shared hosting plans .
Its 3 basic monthly plans are of $3.95 , $7.95 and $14.95 (In 1st year of hosting) and allows 10k, 25k and 100k monthly visitors respectively .
If a website has good money making model, it can easily pay above mentioned amounts without reaching the monthly visitors limit.
There are many honest web hosting reviews of experts and customers of Siteground web hosting on open online forums and most of them looked highly satisfied with its service standards .
One more thing , no matter how big a site grows , Siteground has sufficient no. of plans to fulfill its demands .
There are many plans of Virtual Private Server hosting (VPS Hosting) and Dedicated Server hosting for large and popular websites which get hundreds of thousands of visitors per month.
It is one of those few web hosts which constantly remain in reputed experts' lists of top web hosts , without using any unethical promotional method and without making any dishonest claim.
I have personally read some of the replies given by Siteground support team members to questions asked by visitors in comment sections of normal websites (It is not very common to see a web-host's support staff members replying on any page other than their official forum page ).
Siteground is one of my favourite hosts due to its fine pricing, rich features , and very solid reputation .
3) BLUEHOST ( 1996 )

Smallest plan :-     Price –  3.95 $ / month (approx.)  ;  Storage and Bandwidth –  unlimited  ;  1  website
Bluehost definitely deserves a place in any list of top web hosts. It is so famous and popular, due to its Low cost plans, Decent quality of web hosting( specially for small blogs and websites), an aggressive marketing strategy  and a positive word of mouth.
It is mentioned as the recommended hosting service by famous blogging platform WordPress itself  ( though it has been heavily criticized in many honest web hosting reviews as being an over-appreciation of Bluehost) .
It has a long and confusing list of happy and complaining customers coming out with their reviews on internet forums.
Still, Bluehost remains an attractive choice for thousands of bloggers , due to its cheap pricing , attractive features , good variation in its plans and constant dominance in the web hosting industry for many years .
Unlike Dreamhost , it has a large no. of plans to meet the needs of different customers .
GET COMPLETE DETAILS OF BLUEHOST WEB HOSTING
4) INMOTION ( 2001 )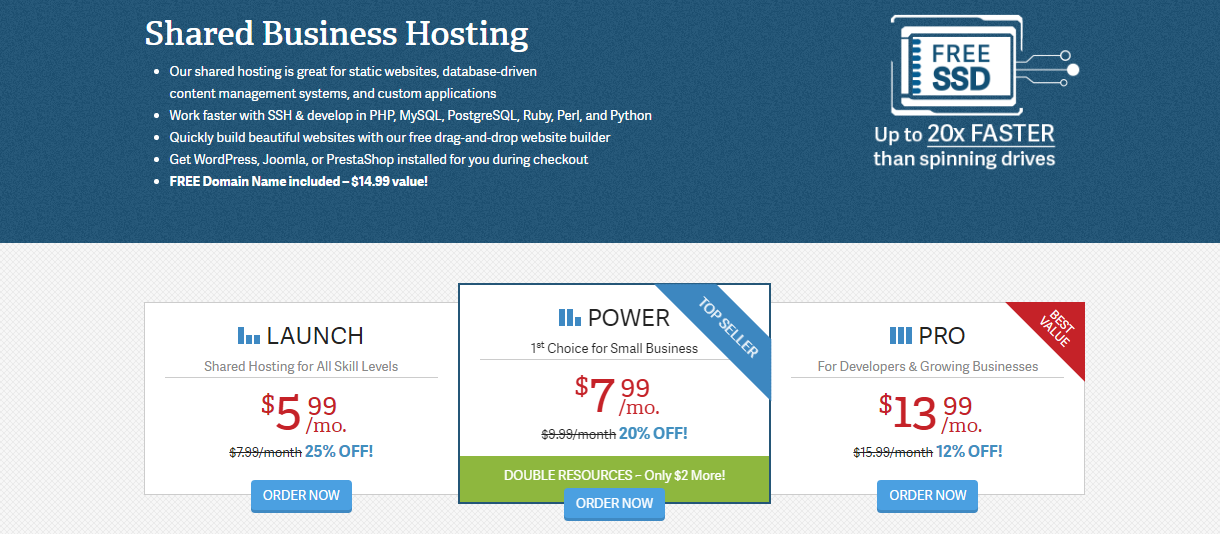 Smallest plan :-     Price – 4.89  $ /month  ;  Storage & Bandwidth –  unlimited  ;  2  websites
Both by experts and customers , Inmotion hosting is clearly declared to be a lot better host than Hostgator , I-Page and Godaddy , in overall performance .
It has received very positive reviews by experts for its speed , low downtime ( time when website is not present on the internet due to some technical error ) and top quality customer support.
It has 3 plans in its shared and wordpress hosting category , and also offers VPS and dedicated server hosting service .
It is not as popular as other top web hosts mentioned above due to a relatively ordinary and less aggressive marketing strategy .
But there are sufficient number of honest web hosting reviews written by highly reputed bloggers where Inmotion Hosting is appreciated for providing good quality service.
Solid and low cost WordPress hosting plans, top notch customer support and good reputation for responsible behaviour with customers are the pillars of Inmotion hosting's reputation in web hosting industry.
GET COMPLETE DETAILS OF INMOTION WEB HOSTING

FIND OUT 3 DIFFERENT PLANS OF INMOTION SHARED HOSTING
5) HOSTGATOR  ( 2002 )
Smallest plan :-     Price –  3.95 $ /month  ;  Storage & Bandwidth –  unlimited  ;  1  website
Hostgator is the sister site of popular web host Bluehost (both belong to EIG , endurance international group) .
It remains in news for both good and bad reasons , few of its customers heavily criticize it on many open internet forums and in honest web hosting reviews for terrible customer support , slow speed and for hiding some facts about its payment conditions .
On the other hand, few customers praise it for being robust and powerful without being too expensive , but mostly , criticizers seem to be larger in number .
There is no doubt that it is one of the most well known web hosts present out there, but there are serious doubts about its ability to provide good quality service to large websites and blogs .
Still it is so popular as it offers competitive pricing, has various plans for different customers, pays one of the highest commissions in the industry to promoting partners and does very aggressive marketing .
GET COMPLETE DETAILS OF HOSTGATOR
6) I-PAGE ( 1998 )
Smallest plan :-     Price –  1.99 $ /month  ;  Storage & Bandwidth –  unlimited  ;  unlimited  websites
One more EIG company but not very much respected and one which is supposed to get a large number of highly biased and fake positive reviews .
Why ? due to extremely large commissions (105 $ to 150 $) that its affiliate partners get on every sale which comes through their links .
Many honest reviewers have heavily criticized i-page for hidden costs ( $12.95 /month to $20 /month on renewal ) , and relatively low quality services (which clearly do not meet their claims ) .
It is a common opinion that despite being ordinary , it is not among the worst web hosts out there. I-Page is generally considered to be an average web host which makes too many claims.
Its place among most popular hosts is mostly due to very few honest web hosting reviews about its service quality .
Huge commissions given by it to affiliate partners make sure that a large no. of bloggers write unreal reviews and promote it with an aggressive and deceptive marketing strategy.
GET COMPLETE DETAILS OF I-PAGE
Smallest plan :-     Price – 2.24  $ /month  ;  Storage – 30 GB  , Bandwidth –  unlimited  ; 1  website
Godaddy is the world's largest domain name registrar by a huge margin ( Example- Domain name of this Blog is Zeniwo.com).
Many of you would have seen interesting Godaddy commercials on TV or Internet.
It is known for its celebrity spokespeople, naughty Super Bowl ads and as being a Specialist Web hosting provider for small businesses .
It markets itself as one of the best and most popular web hosting services provider which offer cheap and reliable hosting for small and medium businesses .
It is not a company which can provide robust speed and power to a website having very high resource consumption limit or high no. of visitors.
It is considered to be very good for new bloggers having little or no technical knowledge.
Those who are starting blogging for learning purpose or who expect very small no. of visitors per day on their website or blog can go with it.( I had a website hosted on Godaddy till February 2016, but it was a very mixed experience for me, Neither great nor Very bad).
Most of the website owners prefer to move away from it once their sites grow big .
But even in honest web hosting reviews, Godaddy is appreciated for its ease of use , simplicity and very low pricing ( Specially for the first year ) .
This keep attracting a large no. of new and small bloggers , who have very limited needs of speed , bandwidth , storage etc. for their websites or blogs .
Smallest plan :-    Price –   20 $ /month  ;  Storage – 30 GB  , Bandwidth –  4,00,000 visitors / month  ;  2 website
It is a web host reputed as being very robust and powerful due to its high quality of services .
It is praised in many unbiased and honest web hosting reviews for its nice customer support, high up-time , greater limit of visitors per month, relatively low prices in its category and for being very professional .
It is one of those few web hosts which actually allow 400k visitors for only $20, without making any false claims. This is how it constantly remains among the top web hosting companies for last many years .
Many people thought that it will not be able to maintain previous standards of service after its acquisition by Godaddy group in October 2013 ( Media Temple still keeps operating as an independent company) .
But it still has a very good reputation among high traffic website owners and is constantly improving and growing as a web host .
Smallest plan :-    Price –   29 $ /month  ;  Storage – 10 GB  , Bandwidth –  25,000 visitors / month  ;  1 website
Above line seems to have highly disappointing figures for any new web host seeker, but  not for one who is aware of the quality that comes with the brand name of WP-Engine .
From honest web hosting reviews of experts to feedback of customers , every thing seem to be pointing in one direction and telling us that WP-Engine is simply one of the most powerful and fastest web host this industry has ever seen .
It is everyone's favourite for a list of Top 10 reputed web hosts providing managed wordpress hosting .
( Managed wordpress  hosting is considered to be faster and safer , it also provides more opportunity to do experiments with the site ) .
It has became immensely popular in less than 6 years because of highly positive word of mouth .
Its customer support  (well trained wordpress experts) , extremely high speed ( it uses an in-built caching mechanism which takes the site speed to a new level ) , great up time and simply very high standard of services are praised by most of hosting users and WordPress experts through their honest web hosting reviews.
Its affiliate program paying 200 $ to the affiliate partners brings water in mouth of the promoters.
They (affiliates) simply keep trying to secure and strengthen its position as one of the top web hosts and promote it aggressively without any hesitation.
Knowing that customer will definitely enjoy its service and thank them later on .
But one huge drawback is that due to its sky high prices ( not for a large blogger , but for a small blogger ) , most of the small and medium scale bloggers earning only few hundred dollars per month , do not really think about using it .
But those who decide to use it , they mostly celebrate their experience.
Smallest plan :-    Price –  99 $ /month  ;  Storage – 20 GB  , Bandwidth – 25 GB  (also , 100 GB CDN )  ;  5 websites
If WP-Engine is very expensive , they Pagely is a super expensive host .
Even after being appreciated like WP-Engine for good speed , uptime , safety features etc. , its prices have been termed as unrealistically expensive at least in case of the smaller plans.
Pagely website mentions many high price plans including a very costly plan for premium customers charging only 2249$/month (many small bloggers can get fainted after seeing that).
But there should be some genuine reason to be counted among the top web hosts by honest reviewers without doing fake marketing and reviews .
and , Reason is the long list of customers highly satisfied with its web hosting quality , and that list includes even mega brands like Microsoft , Facebook , Twitter and many more.
Few say that they are among the best web hosts present in the industry , others say ,  no , they are the best !
Honest Web Hosting Reviews : Few More Popular Hosts
After providing simple, short and honest web hosting reviews of 10 famous web hosts of 2016 , following is a very short list of few other web hosts which also deserve a mention :-
1) These are the hosts which are easily affordable for small and medium bloggers and are growing at a very good pace in the web hosting industry .
At present they are not among the best web hosts and they can not be compared with big brands like Bluehost , Siteground or Dreamhost .
But they have started getting sufficient attention and praises from their category of customers and experts for their potential :-

2 )  Now , these are the hosts of same category as WP engine and Pagely  .
The Web hosts , which are powerful and fast , but very expensive for small and medium bloggers ( In reality , small and medium websites or blogs do not need such large amount of resources to function well ) .
These companies market themselves as best hosting provider for premium blogs and websites ( many of them claim this honour at the same time ).
( Famous Indian blogger Harsha Agrawal  (owner of shoutmeloud.com ) shared his experience with kinsta web hosting and appreciated it for its fair pricing policies and high quality of service ) .
Let us make it very clear that in this ever-expanding web hosting world , no list of web hosts can be final and completely perfect ; but this list has definitely mentioned almost all the Reputed web hosts that deserve a special mention .

Few tips to choose the right web host for your website .
In the end , one special suggestion as your well wisher (useful for web host seekers) ; never trust these 3 things easily which you will see again and again on the internet while choosing a web host for your website or blog :-
1 ) The word unlimited  :-  From bandwidth and storage to no. of visitors / month , nothing is unlimited in any plan provided by any hosting company ( Banners above are beautiful but cleverly hides the truth of this word Unlimited , normally a medium size plan is said to be good enough for handling around 2-3 thousand visitors /day) .
Does not matter whether it is one of the most recognized web hosts or not .
They have few very tricky words in their terms and conditions ,which clearly suggest that after a certain limit you will either have to upgrade your plan ( by paying some amount ) or will have to pay for over-consumption of resources .
So , nothing is unlimited .
2 ) Five / zero star ratings :- Most over-positive reviews of web hosting companies are given by sponsored or paid reviewers or by affiliates who are too greedy to be honest .
and , most zero star ratings are a part of some negative campaigning being done by rival web hosts or rival affiliates .
Few honest web hosting reviews and ratings can also have 5 or 0 score , but majority of them are either fake or biased due to various reasons ( Greed of Money is the most common one).
So , be careful before making them a basis of your decision .
One way to test the reviewer's authenticity is to trace back their website's link provided by them , in many cases there are no websites on those links .
A good approach is to read different reviews or review of some trust-worthy person or website , before taking a final decision of choosing a web host out of many web hosts available out there .
3 ) This claim  It is the best web host in the world  :– Every web host is made for a different group of customers , what may be fast and robust for one customer can be too expensive , unnecessary and wastage of money for other .
What may get criticized by some high profile blogger or website owner as being very ordinary , slow and a kid's host , may actually be the right host for a new blogger or a small website owner .
Always try to understand your needs in terms of bandwidth , storage space , no.of visitors per month , need of customer support , security standard needed , no. of emails , type of website builder etc. in as detailed way as possible , before choosing a web host .
If this is done properly , then there will be fewer regrets later on , specially for those who earn their living from a blog or website .
Now this detailed post written to provide you Simple, short and honest web hosting reviews of top web hosts of 2016, and also suggesting you few precautions that you should take while choosing the right web host, comes to an end .
I hope this post will help many existing and aspiring bloggers .
NOTE :-  I am an affiliate of some of the web hosting products mentioned on this blog. I will receive a small compensation, if you buy web hosting plans through the links provided on this page. Click here to read the full  Affiliate disclosure.