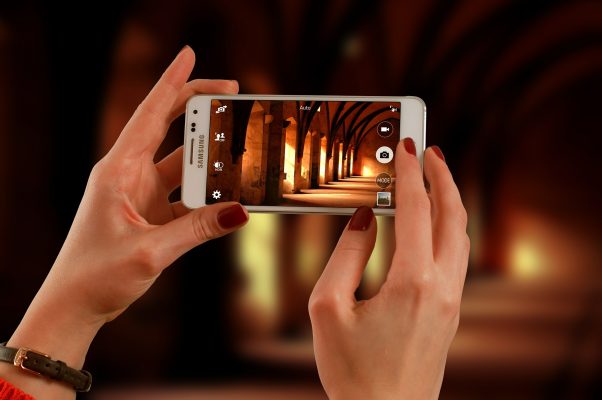 India is growing at a fast pace for last 3 decades. Due to this, a big upper middle class has emerged which can easily afford premium products. In mobile phone market also, we have seen a huge increase of customers buying smartphones under Rs 50,000. These are people who can buy smartphones which cost around 40-50 thousand, to get a better experience.
These smartphones provide a nice combination of being affordable and being premium. Everything from audio and video quality, to camera and storage capacity, is of higher level. With new technical advancements and constant research, new and exciting features are coming out every year.
According to my research and analysis, following are the top 3 smartphones under Rs 50,000 in India :-
1. Samsung Galaxy S20 FE 5G
Samsung is a Korean brand which has earned a strong reputation in India for its high product quality in different price ranges. Galaxy S20 is its latest top class product which is doing very well in Indian smartphone market.
Galaxy S20 has 6.5 inch display size which provides very high quality visual experience. It has three rear cameras of 12, 12, and 8 MP. Front camera is of 32 MP and provides excellent photography or video making experience.
S20 has RAM of 8 GB and internal storage memory of 128 GB, which can be further expanded if required. Operating system is android 11, which is the latest version of android. Processor used in the phone is Snapdragon 865 which is reputed for its superior performance.
Battery of this phone is of 4500 mAH and it supports fast charging. S20 weighs only 190 gm and is a bit lightweight, considering amount of features it has. It is available for Rs. 45, 000 on amazon, which is a discounted price.
 2. Vivo X60 Pro
Vivo is a brand which has gained trust of Indian buyers in a very short period of time. It is becoming more popular for its high end smartphones, which are often packed with exciting features.
X60 pro has 6.5 inch long, super amoled display, which provide excellent quality of visual experience. It has three rear cameras of 48, 13, and 13 MP. Front camera is of 32 MP, which provides excellent picture quality.
RAM is of 12 GB and internal storage is of 256 GB, which can also be expanded if required. This is enough memory for most users. Battery is of 4200 mAH and supports fast charging.
It uses android 11 as the operating system, which is the latest android version. Processor used in this phone is Snapdragon 870, which is quite powerful. It is very lightweight and has weight of only 180 grams.
You can purchase this phone for just Rs. 49,000 on amazon.
3. Apple iPhone 11
Apple is the most reputed smartphone brand in the entire world. It is the company which launched the concept of smartphone, and later popularized it. Its reputation level is so high that people heavily buy Apple products despite being more expensive than similar mobile phones.
iPhone 11 has 6.1 inch LCD screen, which provide good display quality, but it has started looking a bit old fashioned when compared with other brands. It provides two rear cameras of 12 MP each. Front camera is also of 12 MP. Though cameras' megapixels count is a bit low, but their picture quality is very high.
RAM is of 4GB and internal storage is of 64GB, which is expandable to higher level. When compared with newer devices its storage quantity is clearly on the lower side, but their are excellent in terms of performance.
Battery is of 3110 mAH, and operating system is iOS 13, which is an operating system used in apple products only. Presently, it is available for Rs. 39,000 in a heavily discounted price on the amazon. Normally you will have to pay 45-50 thousand for this phone.